Apr 6, 2016
Science on Tap Minoqua – Lands for the Public
Silbernagel speaks on CONSERVATION AND DESIGN OF OUR NATIONAL PARKS AND FORESTS at Science on Tap Minoqua in April.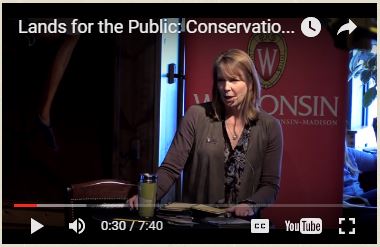 July 7, 2015
Silbernagel featured in Springer Storytellers at IALE Portland 2015
Janet Silbernagel was one of 6 storytellers for Before the Abstract, a live science storytelling event hosted by Springer and Story Collider in conjunction with IALE Portland 2015. Listen to podcast here!